STAY UPDATED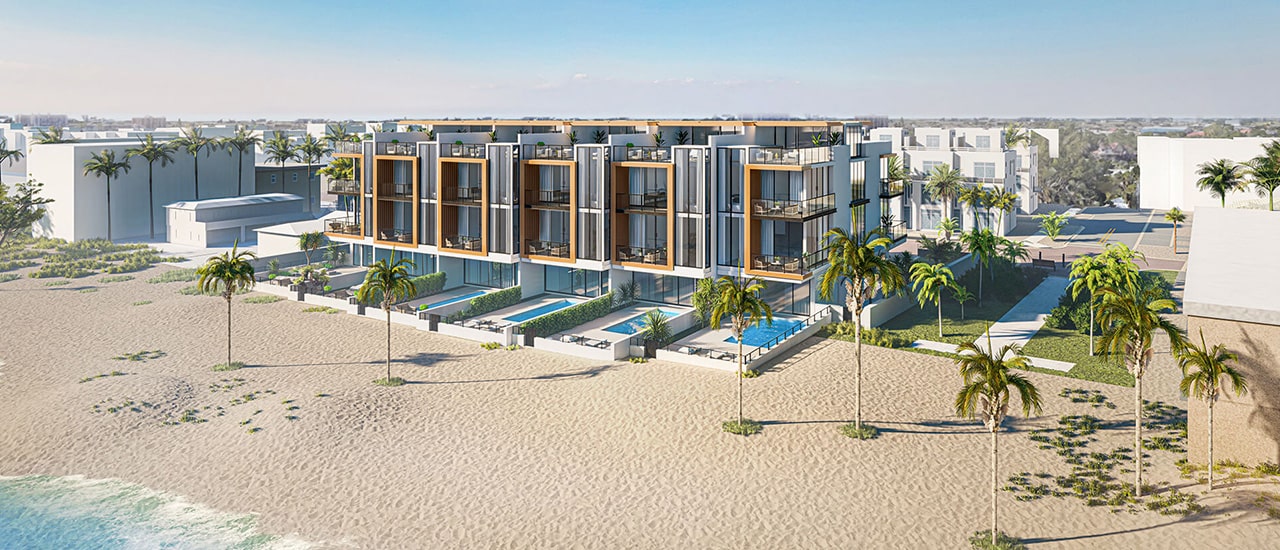 Only One Residence Remains at this Oceanfront Oasis in Pompano Beach
May 5, 2022
Arguably one of the most sought-after Florida destinations, new construction along South Florida's Atlantic coastline continues to remain in high demand. There's no better feeling than waking up to the sunrise and warm ocean breezes, and then walking right across the street to enjoy the sandy shores. Renowned developer GT USA recognizes this high demand and has founded a new Pompano Beach community that reshapes what it means to live by the sea. Designed by Rex Nichols Architects, Ocean Six Terraces has captured homebuyers across the nation with their architecturally mesmerizing and artfully designed townhomes. With just one remaining, here's a closer look at this exclusive oceanfront address.
The Oceanfront Elite
Each of Ocean Six Terraces' six townhomes spans a total of four floors, providing the convenience and luxury of a five-star resort within the comforts of a modern home. A private elevator takes residents from their own double-car garage to a sprawling great room designed with splendor and simplicity. Floor-to-ceiling windows and natural neutral colors come together with a laidback coastal influence, with the stunning azure waters providing a colorful backdrop. Two guest bedrooms and an expansive owner's suite between the main and upper levels provide plentiful spaces for every resident and guest to enjoy their own retreat.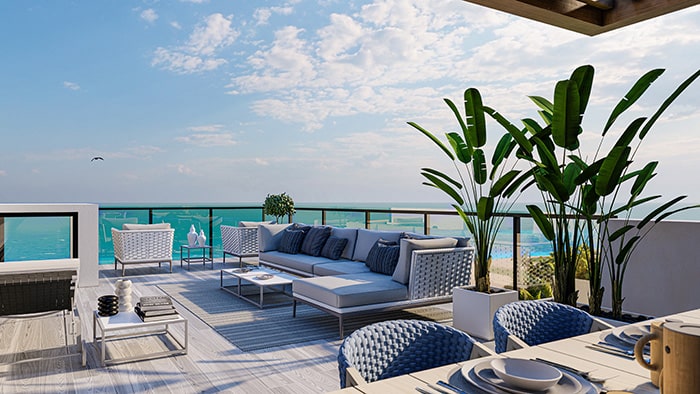 The rooftop level was designed to be a premier entertainment destination, with an outdoor kitchen equipped with a gas grill, sink, and under-counter beverage fridge. Two terraces are oriented to provide optimal views both day and night, with a sunrise terrace facing east and a sunset terrace facing west. The ground level also features a cabana room and resort-style pool, perfect for daytime leisure overlooking the Atlantic Ocean.
A Premier Pompano Beach Location
With a premier location in Pompano Beach, future residents of Ocean Six Terraces will enjoy a vibrant yet tranquil lifestyle just outside their doors. Whether residents are in the mood for a stroll along the boardwalk, high-end shopping, a relaxing dinner on the town, or exciting nightlife, Pompano Beach has made a name for itself as a hub for luxury and culture. Ocean Six Terraces is also in close proximity to three major airports, including Fort Lauderdale, Miami, West Palm Beach, and numerous executive airports.
A Tradition of Real Estate Innovation
As the visionary leaders behind Ocean Six Terraces, GT USA is recognized nationwide for new construction homes focused on sustainability and innovation. Created as a synthesis between Greenpark Group and Treasure Hill, the visionaries behind GT USA have brought two of Canada's most prolific homebuilders to American soil. Together, the group has dozens of low-rise, mid-rise, and high-rise projects underway throughout the US, Canada, and Italy, and has developed and built over 80,000 homes over the past 55 years.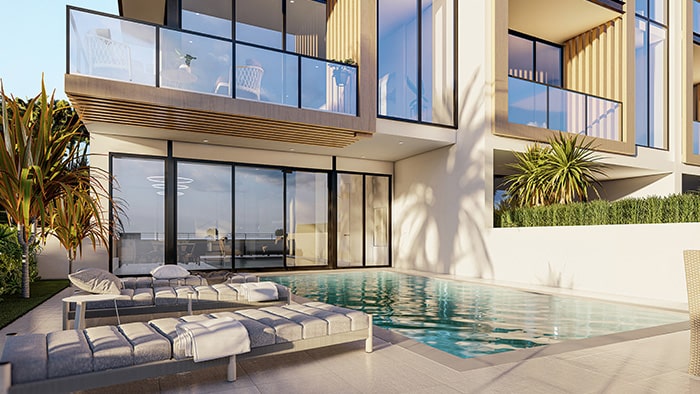 With only one townhome remaining, the opportunity is fleeting to own one of these centrally located, stunning oceanfront residences. For more information on the remaining floorplan at Ocean Six Terraces, or to speak with a Sales Executive, visit GT USA.